The AMEIRA range
AMEIRA by DAB: the state of the art of submersible pumps
From the combination of the old CS4 and S4 pumps is now available: the AMEIRA range, a complete series of S4 pumps designed and developed by DAB. All the pumps have a value of MEI ≥0,4.
AMEIRA S4.
A range with performance as standard
The S4 are multi-impeller (up to 67 stage with a water-filled or oil-filled DAB motor)
A new ally for your installation
Thanks to the wide choice of performance levels and configurations the Ameira S4 borehole pumps pumps offer every solution for problems of:
Water pressurization, Withdrawal from underground, Collection of water, Gardening, Irrigation, Water handling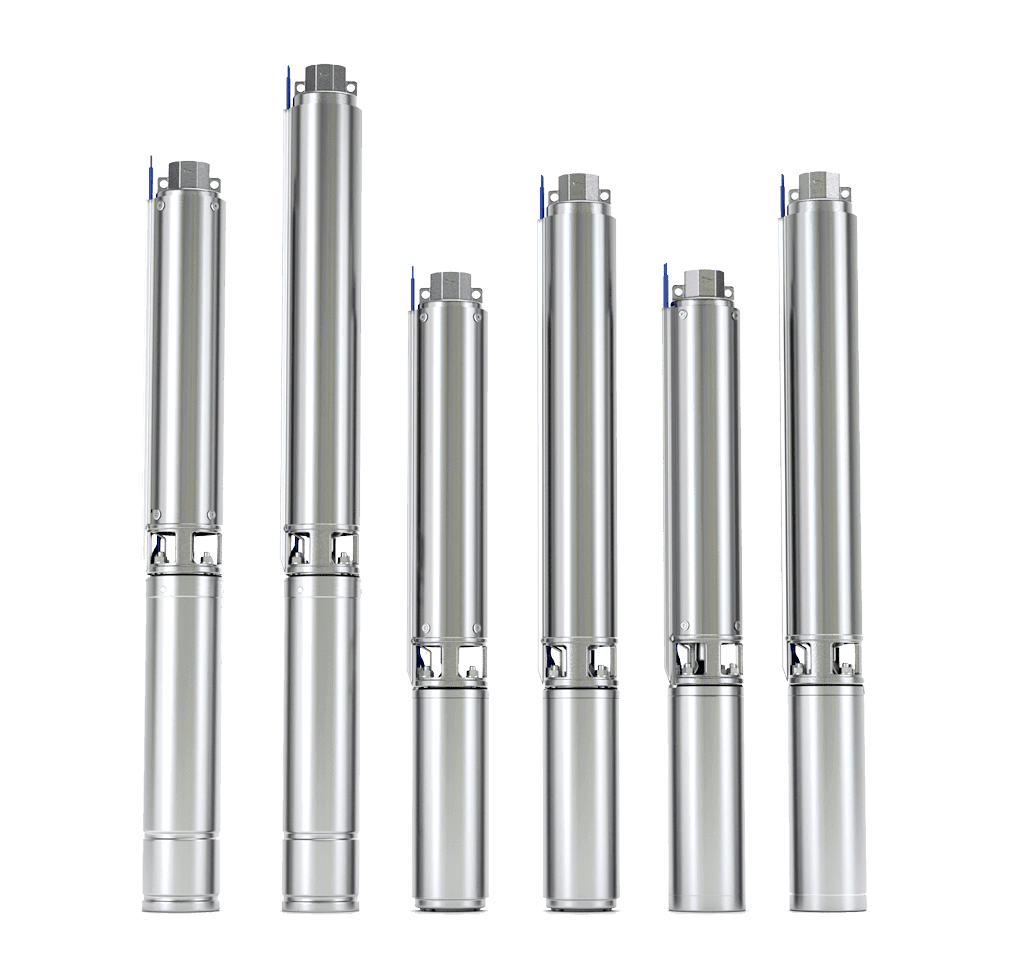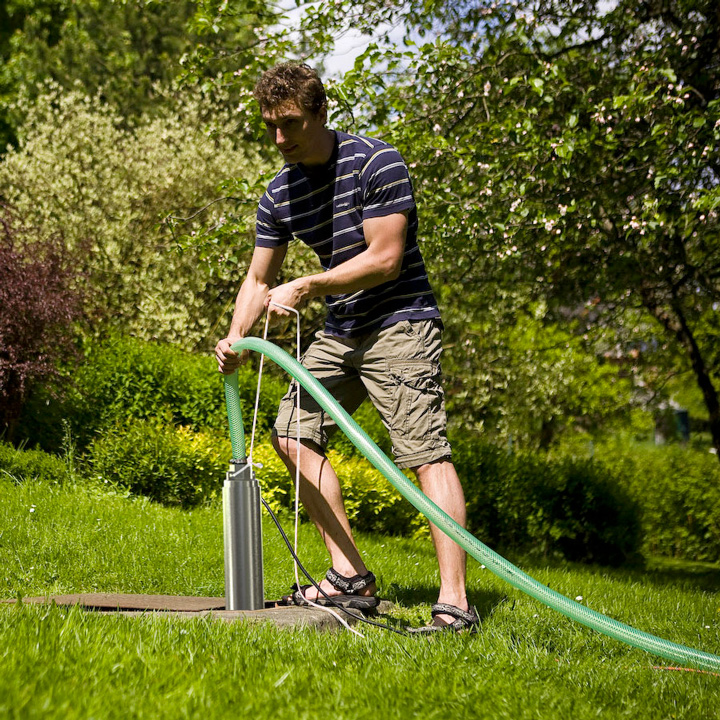 AMEIRA: specialized in adaptability
The Ameira range has been designed and produced to offer performance, reliability and energy saving in every situation: For

Residential
Domestic
Commercial
Agriculture

The evolutionary numbers
Thanks to the DAB Pumps heritage, the AMEIRA range has been created with improved performance and technical features, even compared to the old S4 range.
Head up to
427 m
320 m
Maximum amount of sand
150 g/m3
120 g/m3 per S4A, S4B, S4C, S4D
300 g/m3 per S4E, S4F
Certifications
ACS certificate. WRAS and DM174 certificate are pending approval.
ACS certificate
Technical characteristics
Flexible, powerful and reliable. The AMEIRA range is born with the highest level of features. Designed and constructed to transform excellence into the standard.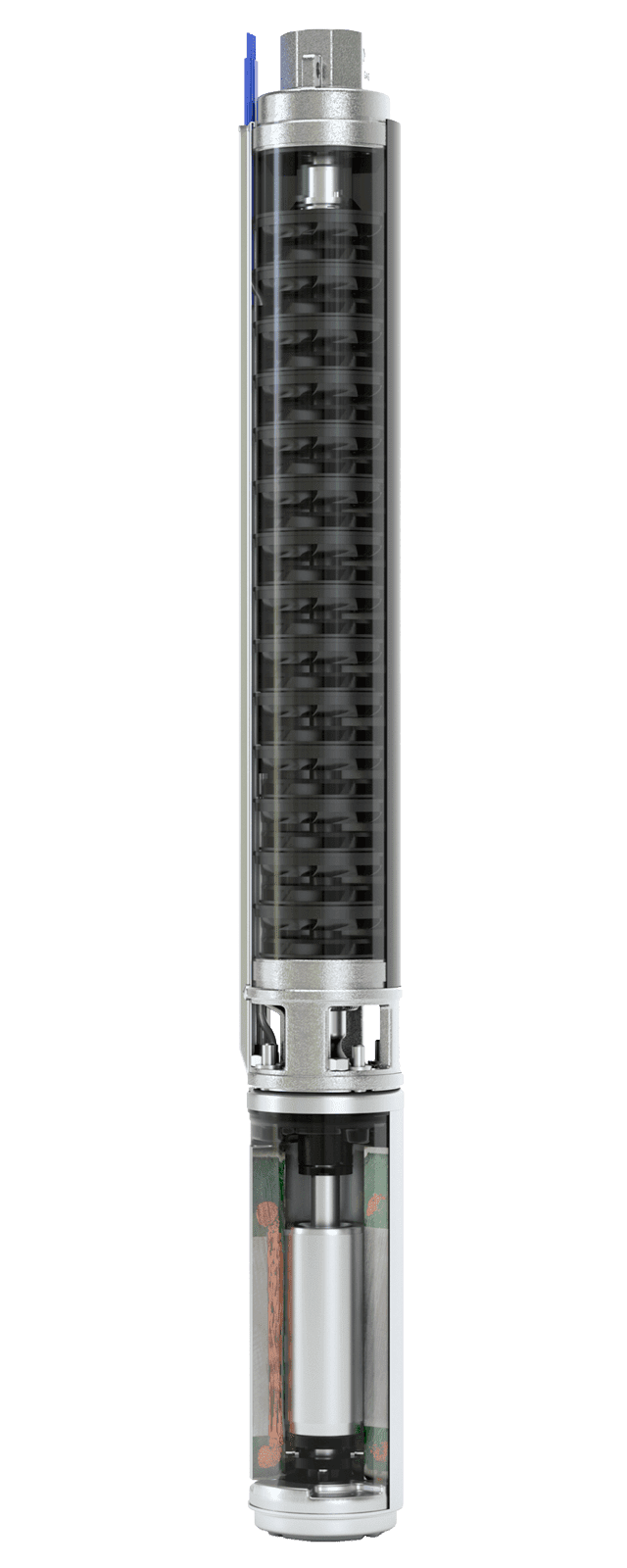 Technopolymer impellers
Techno polymer impellers designed to ensure high levels of efficiency in accordance with Directive 2009/125/EC (Eco design - ErP) with MEI index ≥ 0.4 for the whole range.
Certified quality
Removable built-in non-return valve in techno polymer or with stainless steel plate (depending on the model). ACS certificate achieved, WRAS and DM174 certificate are pending approval.
Stainless reliability
Pump liner, shaft, coupling with motor, integrated suction filter and cable guard are in stainless steel. Suction and delivery support in micro-cast AISI 304 stainless steel.
In case of replacement
AMEIRA RANGE: THE SOLUTION IN CASE OF REPLACEMENT
Thanks to the infinite possibility of customization and the standard construction accessories, Ameira is the ideal borehole pump for replacement on existing installations. Also of other brands.
Discover the correspondence with other brands models